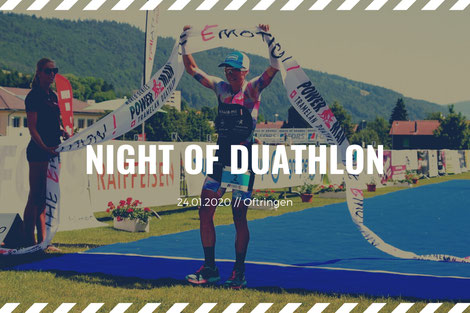 SAVE THE DATE - 24.01.2020

Die Night of Duathlon findet am 24. Januar 2020 im youcinema Oftringen statt. Der Auftakt der Veranstaltung ist um 17:30 Uhr geplant. Sobald die Planung abgeschlossen sind werden wir Euch nochmals mit allen Details informieren.
Auf dem Programm steht die Ehrung aller MedaillengewinnerInnen bei Meisterschaften und die Sieger der Swiss Duathlon Serie powered by Powerman.
Mehr Infos gibt es bald! Stay tuned!
#swissduathlon